Costa Rica Nature Escape is a family owned and operated Travel Agency and Tour Operator, in business for more than 20 years. Since 1994 we strive to provide the best advice and constantly renew our information about every venue and service we recommend.

WHAT WE OFFER
All your vacation needs in Costa Rica, including lodging, tours, transportation, tour guides and everything else to make your stay in Costa Rica a vacation to remember and want to do again! This means the best available, to fit every budget, from a simple tour to a full one stop package.

THE SERVICE
All of our vacation planners have a degree in Tourism, specialized in Costa Rica, combined with a vast experience in meeting customers' needs and having experienced all of our offerings for ourselves and most importantly, we listen to you! We are able to provide custom made, personalized recommendations, where to go, where not to go, what to see according to our own observations and the feedback from our customers. Packages which mean higher savings and traditional combinations. Outstanding customer satisfaction is #1 to us, and we have proven it again and again. Once you are here, we are located in the middle of San José, just crossing a street from the National Theater, and provide a 24 hour phone number to reach us for any question or arrangement. Our mission is looking for a long term relationship with our customers, this means we want you to have such a good time that you will want to come back and tell others about your experience.
Our prices are below the published prices of the services, since we get our commission from the service providers themselves, we can receive compensation for our services and at the same time save you some money! In addition to having access to all the best promotions direct from each provider, we negotiate special rates with them as well and we pass those savings along to you. We always strive to maximize the Price/Quality, we have actually talked customers out of purchasing an expensive travel option for an equal quality less expensive one. The company is locally owned and operated. Our costs are closely followed so we do not incur in any unnecessary spending, so our prices are not affected.
CUSTOMER SATISFACTION

"This has been one of the best vacations I have been on, and I go on trips this exotic at least three or four times a year. I wouldn't change a thing. I loved everything with it and the itinerary could not have been better with all our activities. The guide and bus driver were great. Thanks a lot!

Joe Gustafson
Minneapolis, USA"
---
Dear Marcela,

This is Shiko and Maiko, do you remember?
Both of us have arrived in the place where we live (Shiko in Chicago
and Maiko in Paris. Yes, since we live separately, the days in Costa
Rica was one of the precious opportunities of the date for us).

Thank you so much for your help during our stay in Costa Rica.

Thanks to you, we could have a really good time there.
It was extremely beautiful. Rafting was unforgettably great. We might start rafting in future. (But since we have already experienced the Pacuare which is one of the best 5 in the world, can we still enjoy other rivers in the world??).

Once again, we really appreciate your job, your passion, and your
smile.

Bon travail and see you again!
(If you have a chance to come to Japan, or Paris or Chicago,
let us know!)

Shiko and Maiko


---
Dear Marcela,

John and I want to thank you so much for your role in making our trip to Costa Rica such a wonderful and memorable vacation. We loved everything about your beautiful country, and we are already thinking about our next visit. We really appreciate your kindness and hard work to have our itinerary so carefully and perfectly planned, including a lot of last minute changes. It will be our pleasure to recommend your services to our family and friends, all of whom we are encouraging to plan a trip to Costa Rica in the near future.

Thanks again,
Carol Bibb

---
Dear Frank,

Thank you so much for arranging our travels for us. We had a wonderful time and loved every bit of our experience in Costa Rica.
We were so pleased with your service beforehand and even while we there it was nice to get confirmations for pick-up times, etc.

All the hotels were nice and everything went well. We especially enjoyed the Don Juan Coffee Tour, and our guides on the biking tour were excellent. We were able to see the top of the volcano the first day, and we saw lots of monkeys in Monteverde and Manuel Antonio too!
Here is a photo of us on the oxcart at the coffee tour.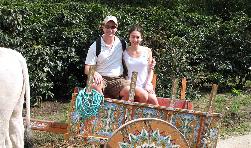 Thanks again!

Sincerely,
Nancy & Steven
---
Hi Elizabeth,

We are back home and I just wanted to say a big "Thank you!" to you and Nature Escape. We had a wonderful trip. The itinerary was well planned and all of our guides and drivers were excellent.

Thank you again for planning such a wonderful trip for our family.

Sincerely,

The Rohans

Integrity
You deserve to be sure of how you will spend your hard earned money. Our great reputation comes from not only our customers, but from our providers and employees as well. Our core values are not negotiable.
Government Regulated License (ICT OT-340)
One of Costa Rica's main commercial activities is Tourism, therefore the government is very interested in helping services achieve higher standards. (Our recommendation is always ask for the license!, The Tourism board has regulations which help quality, customer service, pricing.).
Experience
We have been in business since 1993, and our staff has more than 12 years experience in the inbound travel industry.
Quality control
We visit and grade the properties we recommend, we get feedback from our customers, guides and colleagues. We maintain close relationships with all the hotels, tour operators, etc. with constant feedback both ways.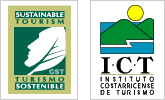 Governmental Costa Rica Tourism Board

.travel Top Level Registry Authenticated
FOUNDING MEMBERS OF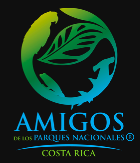 Amigos de los Parques Nacionales
PROUD SPONSORS OF


Habitat for Humanity - Costa Rica
ADHERED TO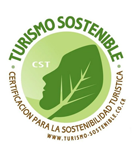 NOTES
Previous email address crnature@racsa.co.cr is no longer in use, please use info@crnature.com instead.